About Us
"It's lovely to find a small retailer online with a passion for stationery!"
Under the Rowan Trees is every stationery addict's dream come true. 
It's an online stationery shop. Yes.
But it's so much more than that…
It's attention to detail. It's specialist knowledge. It's finding that must-have pen. Or that one-of-a-kind notebook. 
It's the personal touch. Meeting every customer's needs and all their stationery whims.
It's building a community of stationery lovers. Matching them to the best brands and products from around the world.
It's sowing creative seeds and watching them grow.
What started as a hobby (and an escape from the stress of teaching) has become an online independent stationery shop, specialising in products for journaling and lettering.  It began with a Facebook page, then an Etsy Shop and now Under the Rowan Trees has transitioned to its own online home on the web with up to 10,000 visitors each month. 
The turning point came when I added washi tape to the range of craft supplies in my little Etsy shop and sales soared!  That's when I knew Under the Rowan Trees needed to be an online specialist stationery shop.  
So, I've branched out to stock selected products from some large international brands like Tombow, Pentel and Sakura.  But I also love to bring smaller UK-based brands, like Yop & Tom (gorgeous bullet journals) and Vent for Change (sustainable stationery), to you as well as our own brand products.
Meet the Team
Affectionately named The Rowanettes!
Danielle
I'm Danielle, and you'll find me Under the Rowan Trees in my garden in Northumberland, working hard on my business and posting parcels of stationery loveliness.
Send me an email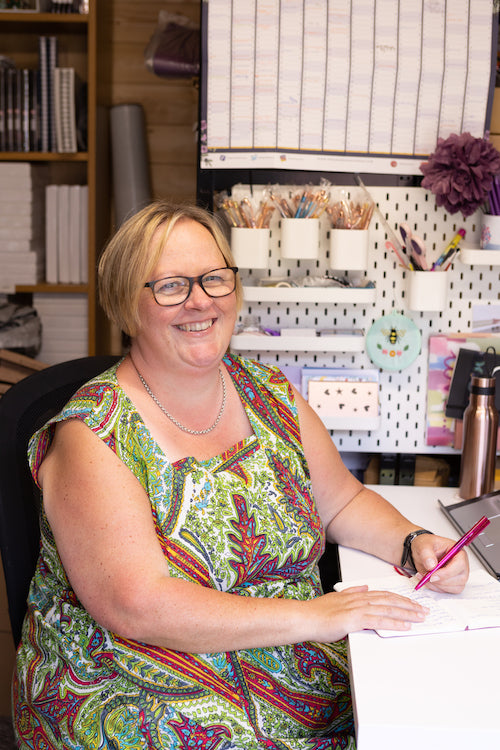 Samantha
Samantha joined me in 2020 and is a box-packing genius! She is your first port of call for any order questions and is the one who plays stationery jenga to ensure everything fits in our subscription boxes before packing and posting them all out to you.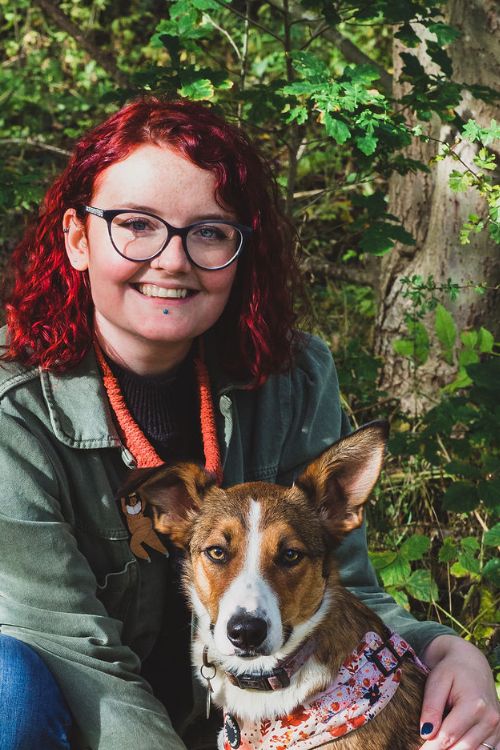 Rosie
The social media queen! If you found us from a funky reel or an Instagram Story then we've got Rosie to thank. She also writes lots of our blog posts!
Visit the Blog
We are so much more than a shop and our customers; we are nurturing a community in every sense of the word. We hang out in our Facebook group, support one another on Instagram and we reward that loyalty with 'Stationery Addict Reward Points' which can be exchanged for money-off vouchers and free products.
Join the Facebook Group
Meet the Ambassadors
Keep watch for our Berry Box Ambassadors and Affiliates who have amazing tips and ideas for using our products as well as discount codes to share with their followers. 
In summer 2017, Under the Rowan Trees launched a stationery-based subscription box.
Six years later, Rowan Berry Box, is hugely popular with my community of Stationery Addicts around the world.  It's featured lots of artists, designers and small businesses from the UK – but also Australia and Canada (to name a few!).  Every month brings an exciting new theme, keeping things fresh for subscribers and for me. (I just love sourcing all the items!)
In 2022 we launched Rowan Berry Box After Dark which allows me to explore some more grown-up themes and a bigger box means more space for stationery!
The teacher in me is still passionate about helping my online community unlock their creativity and blossom in a friendly and supportive environment. Many of my customers live in rural areas and live very busy lives. We all know the power of those seeds of creativity to help with our mental health. So, I want to empower my customers to choose the right products for them but also inspire them to try new techniques and educate them to get the best out of their tools.
Subscription Boxes